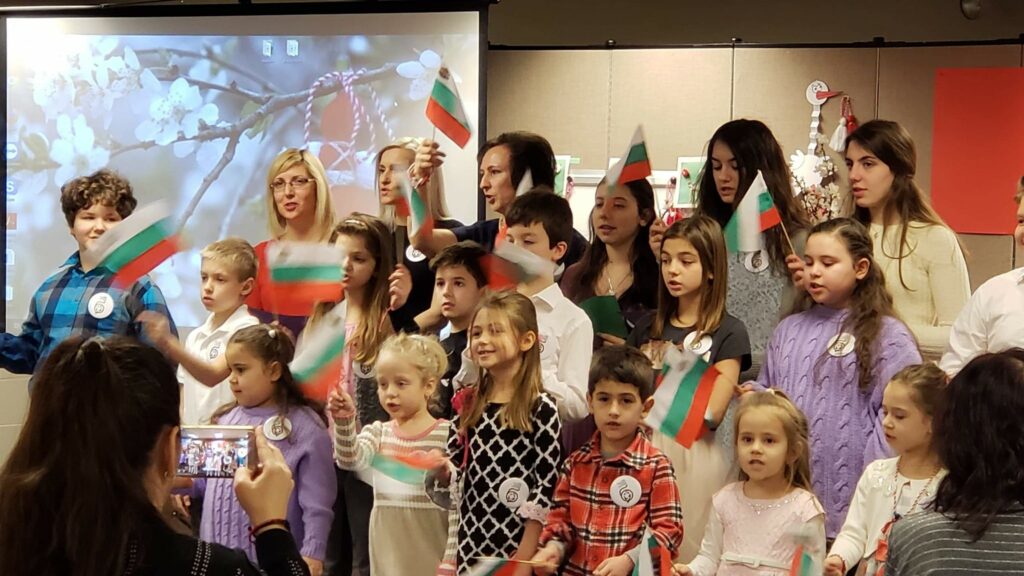 New Bulgarian School in Naperville was founded in 2011 by Maria Labova and Maria Hristova. They are current Board Directors of the school. New Bulgarian School in Naperville serves Bulgarian community from Western suburbs in Chicago land area. It operates as a non-profit organization: chapter 501 (c) (3) under the U.S. tax code, subsidized by Bulgarian Ministry of Education and Science. The school offers classes in Bulgarian language, Literature, History, Traditions and Cultures, Arts, Folk Dance and Music. All teachers are licensed and meet the necessary requirements to perform excellence as professional educators in the school.
New Bulgarian School in Naperville opened its doors eight years ago. With a lot of passion and dedication, the Bulgarian community continues to improve the school and experience for the kids. In 2013, our school was officially accredited as a Bulgarian School abroad by the Bulgarian Ministry of Education and Science. We meet every Saturday and focus on both Bulgarian language and Bulgarian dancing. The combination of language and dancing not only increases the children's appreciation of Bulgarian culture but also allows for a varied and engaging educational experience.
The Bulgarian community in Western suburbs focuses on preserving the Bulgarian culture and celebrating the students and their achievements. Joining our school, your children will not only improve their Bulgarian language skills and learn how to dance traditional Bulgarian dances, but they also will form lifelong friendship with other children of Bulgarian heritage. We look forward to welcoming new students.
Feel free to contact us.